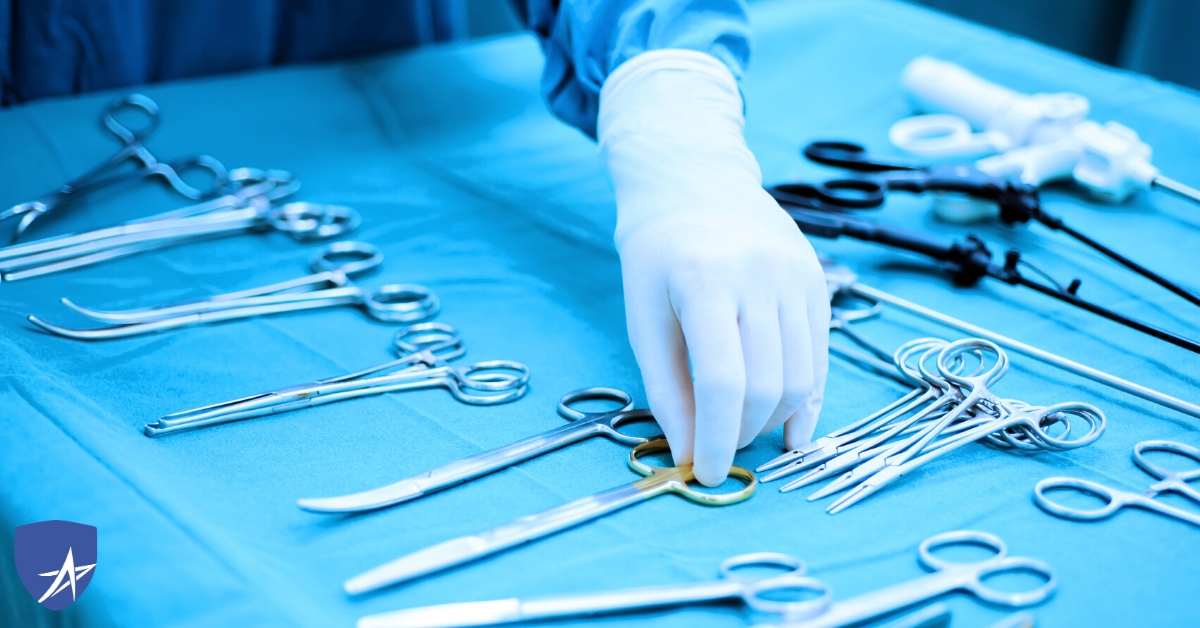 Imagine this. You have just found out that you need a hip replacement. They tell you that you will need to spend three days post-surgery to ensure no infections surface and pain management is controllable. They then explain to you that you will need to go to a rehabilitation center for a month to strengthen your hip muscles. Right about now you must be thinking, 'who covers what and how much is all this going to cost me?'
Well, if you have Medicare Part B, they will cover up to 80 percent of the doctor's surgical services, leaving you with only 20 percent to pay. A huge savings! However, it is often misunderstood that Medicare will cover any surgery and or service. If only it were so simple. What Medicare pays for depends on the type of surgery you're getting and the reason you're getting it.
To understand this better, lets walk through a list of surgeries and services that are covered by each part of Medicare.
Surgeries Covered
Surgeries covered by Medicare Plans A and B
Part B Transplant Coverage for Doctor Services.

Heart, lung, kidney, pancreas, intestine, liver, and cornea transplants.
Breast Prostheses surgery if determined as an outpatient.
Only covers cosmetic surgery needed after a mastectomy. Will not cover other cosmetic surgeries such as implants, botox, etc.
Ambulatory surgical facility fees
Outpatient physical therapy

Part A Surgical and Hospital Coverage

Stem cell transplants
Tests, labs and exams needed for the surgeries
Immunosuppressive drugs
Anesthesia
Hospital stay days 1-60
In addition to the type of surgery Medicare will cover, it is important to note that the status of your hospitalization, whether considered inpatient or outpatient, will affect how long Medicare will cover your hospital services.
Two types of hospitalization
Inpatient Status

First 60 days free
Medications covered
As an inpatient hospital services covered by Medicare Part A
Medicare Part B will cover 80 percent of doctor services

Outpatient/Observation Status

Part B covers outpatient hospital services.
Must meet the deductible before Part B steps in to pay for 80 percent of doctor services.
Part A does not have any benefits for outpatient/observation status
What happens after 60 days?
After the first 60 days have surpassed, you will begin to have to pay coinsurance. From days 61-90 the coinsurance is around $352. Days 91 and on will have a coinsurance of around $704 per day. These days are typically called "lifetime reserve days". Considering that hospital stays are normally no longer than 5 days, you should hopefully never have to experience. On the off chance that you do, these are the numbers that you should expect to see.
Other Scenarios
What happens if you don't purchase both Medicare Part A and B?
If you as a patient only purchase Medicare Part A and not Part B, and are in the hospital under the status of "Observation", you will have no coverage for your stay. This means that you will be subject to pay for your whole hospital bill. When getting checked in to the hospital it is important to find out your status as it affects your Medicare plan and your financials.
Who pays first if you have both a Medicare Plan and a Group Health Plan?
Typically, if you have both, your Group Health plan will pay first and then Medicare will cover around the same as what was paid by Group Health. This then means you will pay what both your Group Health and Medicare plan did not cover.
Will Medicare cover long term care if it is brought on by surgery or trauma?
Medicare Part A covers a portion of long-term care hospital services (LTCH). Long-care hospitals specialize in helping patients that have been in the hospital for longer than 25 days. After 25 days patients will be transferred to an LTCH where they will receive services such as rehabilitation, respiratory therapy, head trauma treatment, and pain management. These services are not covered completely by Medicare Part A. You must first hit your one-time deductible of $1,048 for the first 60 days admitted. Afterwards, you will pay only a $352 copayment until day 91, which the copayment goes up to $704. Essentially, Medicare will begin to treat you as you were in an actual hospital still.
Now that all of the facts have been laid out, don't continue to stress about the cost of surgeries or doctor's visits that you may need along the way. Instead, let's take a moment to evaluate what your needs are and get you on a plan that will help you relax. If you are still unsure what Medicare will cover, ask an insurance expert who specializes in Medicare. If you don't have one, contact us today.
The post What Surgeries Does Medicare Cover? appeared first on Trusted Medicare Answers.