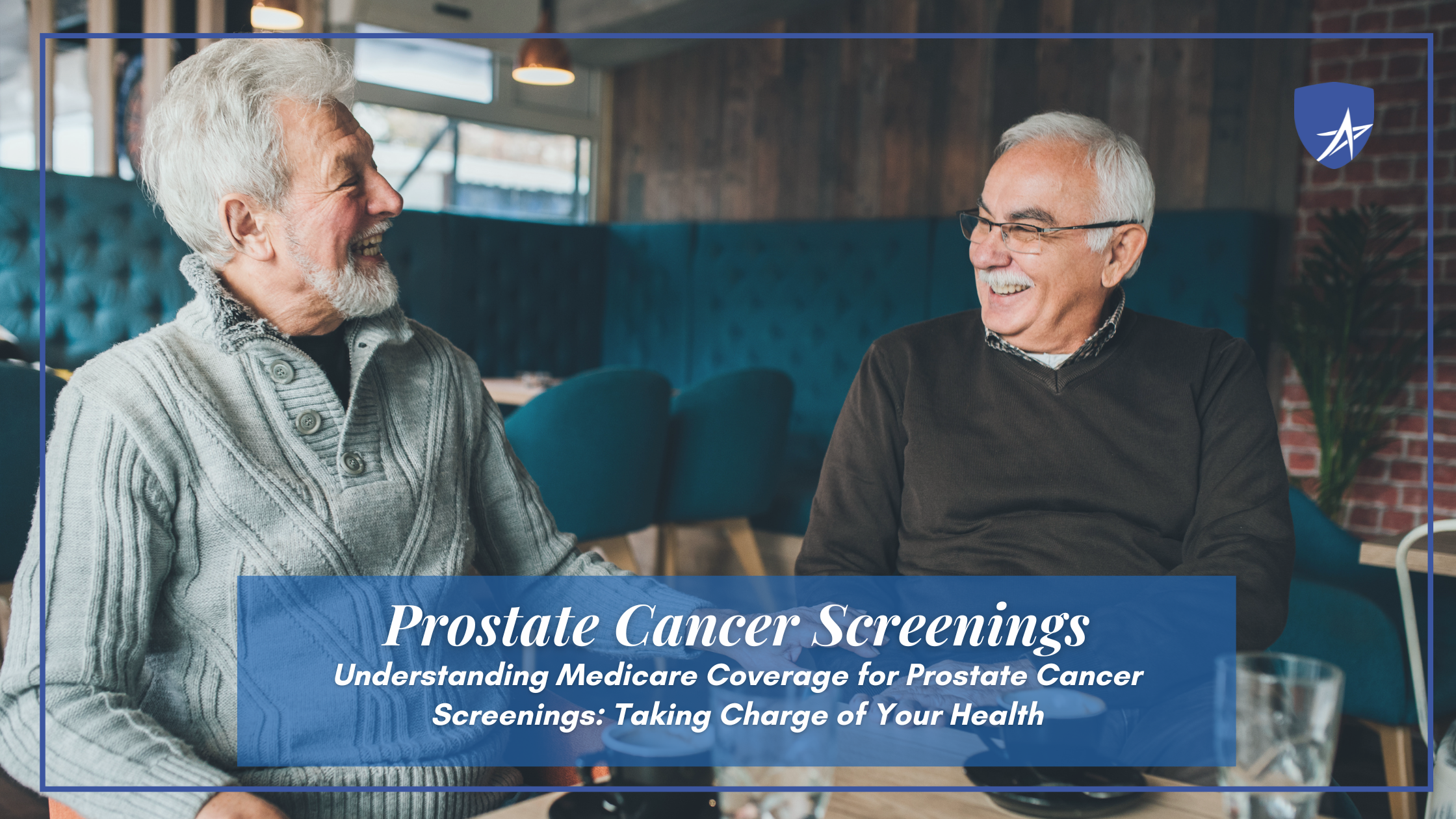 This June is National Men's Health Month, so we want to highlight the importance focusing on health concerns that are specific to men. One of those concerns is prostate cancer. Early detection is a key factor in determining health outcomes, so it is important for you, as a Medicare beneficiary to know what your health plan covers.
Regular screenings hold the key to detecting prostate cancer before symptoms emerge. Detecting prostate cancer at an early stage significantly improves your chances of successful treatment, allowing you to maintain your health and continue embracing life.
What is the Medicare coverage for prostate cancer screenings?
Medicare provides coverage for prostate cancer screenings under different parts of the program. Let's take a closer look at the coverage options available:
Medicare Part B Coverage: Medicare Part B covers prostate-specific antigen (PSA) tests once every 12 months if you are age 50 and older. This test measures the level of PSA in the blood, which may indicate the presence of prostate cancer. This coverage is available to all Medicare beneficiaries, even if they don't exhibit symptoms or have a family history of prostate cancer.
Digital Rectal Exam (DRE): Medicare also covers digital rectal exams, which involves a healthcare professional manually examining the prostate gland through the rectum. While not as definitive as the PSA test, DRE is an important component of prostate cancer screenings and can provide valuable information in combination with other tests.
What does this mean for you?
Medicare covers prostate cancer screenings at different intervals depending on an individual's risk factors and medical history. Here are some key points to consider:
Age and Frequency: Medicare covers annual PSA tests for beneficiaries aged 50 and older. However, for individuals at higher risk, such as those with a family history of prostate cancer, screenings may be recommended earlier and more frequently.
Shared Decision-Making: It's crucial to have open lines of communication with your provider, so, together, you can determine the most appropriate screening schedule based on individual risk factors, personal preferences, and overall health status. Shared decision-making allows you to make informed choices about your screening options.
Additional Considerations:
Medicare Advantage (Part C): If you are enrolled in a Medicare Advantage plan, coverage for prostate cancer screenings may vary. It's important to review your plan's coverage details and consult with your plan provider to understand the specific benefits and requirements.
Medicare Supplements: Ask your agent about which supplements are available because they can help to cover the gaps in Medicare Part A and Part B's costs.
Costs and Deductibles: Medicare Part B generally covers prostate cancer screenings at no cost to the beneficiary. However, it's essential to verify that the healthcare provider accepts Medicare assignments to avoid any unexpected out-of-pocket expenses.
Being proactive is the key component to successful treatment when it comes to health issues like prostate cancer. It is important to make sure you are speaking with your healthcare provider about your individual risk factors, so you can make informed choices and take charge of your health and your life.
Regular prostate cancer screenings are vital for early detection and effective treatment of prostate cancer. By seizing the opportunities presented by Medicare coverage, you can take control of your prostate health, and foster a brighter future for yourselves and your loved ones.
Please contact us to learn more about the preventative care treatment options your plan may cover. 
The post Prostate Cancer Screenings: Understanding Medicare Coverage For Prostate Cancer Screenings appeared first on Trusted Medicare Answers.